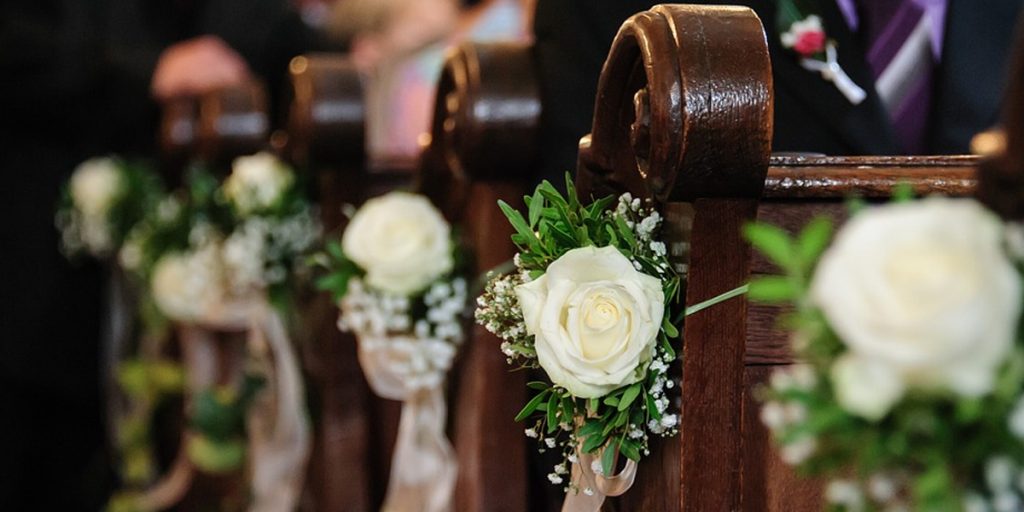 Congratulations on your decision to get married. It's an exciting time with lots of wedding planning ahead!
Preparing for your Wedding
Booking the Church
Catholic marriages in Ireland are required by church law to take place in a church. Here in our parish weddings take place in each of our parish churches: Sacred Heart Church, Arles; St. Anne's Church, Ballylinan; St. Abban's Church, Killeen. In order to book a church in our parish you must make contact with the Parish Office located in Ballylinan, phone (059) 862 5456.
Please note there are no weddings on Sundays or Holy Days in our Diocese.
Holy Days are as follows:
6th January, 17th March, 15th August, 1st November, 8th December, 25th December
Ash Wednesday, Good Friday, Holy Saturday, All Souls (2nd November)
State Requirements
All state requirements are the responsibility of the couple, not the priest or the parish. If state requirements have not been met, the marriage ceremony cannot go ahead.
Civil law requires couples to give at least three months notification of intention to marry (Section 32 of the Family Law Act, 1995). Form FLA 1.98 is available from Registrar of Births, Marriages and Deaths, Health Centre, Dublin Road, Portlaoise, Phone: 057 869 2800. It is your responsibility to leave it with the appropriate registrar.
Marriage Awareness Course
This course is a requirement for any couple getting married in our parish. They are intended to help couples reflect on the essential elements of a good relationship. Booking for courses are made directly with ACCORD Carlow 059 9142590. Click here for Course details
Pre-Nuptial Enquiry Forms
These forms must be completed with a priest from your parish. It is up to each couple to contact a priest and arrange a suitable time with him to complete these forms. For this you will both require baptismal and confirmation certificates, which can be obtained by contacting the parish in which your baptism and confirmation took place. If you have lived outside your Parish you will need a letter of freedom from that particular parish confirming that you have not previously been married. These certificates should not be older than 6 months.
The Ceremony
Two ceremonies are possible:
– Marriage within Mass: here the couple exchange vows during mass.
– Marriage ceremony outside Mass: for various reasons it may be more appropriate to have a marriage ceremony without mass.
You can discuss which option suits your circumstances with the priest.
Music at the Ceremony
During the ceremony, liturgical music should be used as befits the sacredness of the moment. Please discuss with your Priest.
Wedding Candles
Wedding candles are provided by the couple getting married. They can be purchased from the parish shop in Ballylinan.
Punctuality
Couples are requested to be punctual for weddings, as there can be other ceremonies: funerals, baptisms, prayer services etc. in the Church afterwards.
As you prepare for your wedding day we hope it is a joyful and exciting time in your lives. We hope that the above information will be helpful as you prepare for your special day.
With every good wish and blessing
Arles Parish