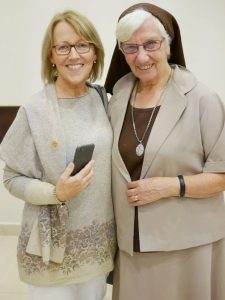 "The bombings are extremely heavy. The people of Gaza have lived through many wars over many years, but everyone agrees that this time it is completely different. They are trapped in this densely populated strip of land at the mercy of intense air bombardment with nowhere to flee for safety."
Sr. Bridget Tighe from Sligo, Secretary General of Caritas Jerusalem
People in Gaza are being subjected to a horrific aerial bombardment. Neighbourhoods are being destroyed and entire families have been killed.
This is an enormous humanitarian crisis. People are trapped in one of the most densely populated areas in the world with missiles raining down on them.
But you can do something to do help.
Light a candle and hold space in any way that feels right for you, for an hour this week. You may sit in quiet reflection, play some gentle music, read a little about the Palestinian people and their plight for justice, draw, write, pray, meditate. There is no right or wrong way, simply the intentional moving into connectedness with people in Gaza.
Thank you for your continued support and prayers for the people of Palestine.